Texas Hunting, Fishing Licenses on Sale Aug. 15
The fall hunting and fishing seasons are quickly approaching, so be sure to renew your annual licenses for the 2023 – 2024 season. Current-year Texas hunting and fishing licenses (except the Year-from-Purchase All-Water Fishing Package) expire at the end of August. Licenses for the 2023-24 season go on sale Aug. 15.
Hunters and Anglers purchase more than 2.7 million hunting and fishing licenses annually, directly funding a multitude of conservation efforts and recreational opportunities. Some of the many projects made possible by license sales include fish stocking, wildlife management, habitat restoration, public hunting leases, river fishing access and Texas Game Wardens.
Outdoorsmen and women can purchase a variety of licenses online through the official TPWD website or by phone at 1-800-895-4248 during regular business hours. Licenses are also available at certain retailers.
New this year, hunters and anglers can purchase additional types of digital licenses including Youth Hunting, Lifetime Hunting tags, Lifetime Fishing tags and the Exempt Angler tag. The Super Combo license continues to be available for purchase as a digital license this year as well.
The digital license option is available through online purchase only when licenses go on sale Aug. 15. Digital license holders will not receive a printed license or tags but must keep their digital license available while in the field. Digital tagging is required of digital license holders through the "My Texas Hunt Harvest" mobile app. The license can be viewed through this app and the TPWD Outdoor Annual mobile apps.
When buying their license, resident hunters and anglers may wish to purchase an entry in the "Lifetime License Drawing". Three lucky winners will each win a Lifetime Super Combo License and never need to buy a Texas hunting or fishing license again. Entries are $5 each and can be purchased online, by phone or at any license retailer. The first entry deadline is Sept. 30.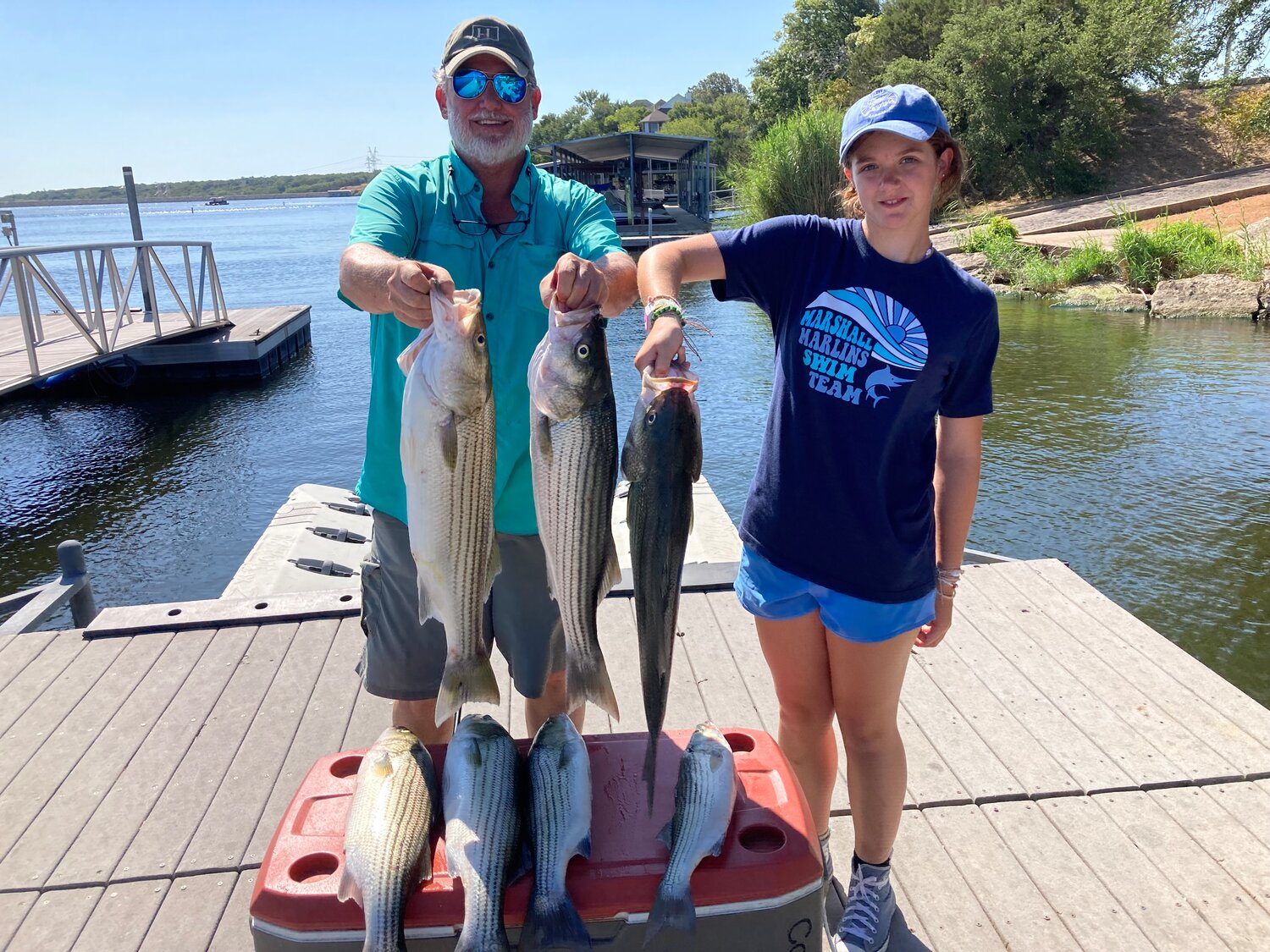 When making their purchase, license buyers can also add a donation of $1, $5, $10 or $20 to help support the Hunters for the Hungry program or the Fund for Veterans Assistance. Donations to the Hunters for the Hungry program provide hunters with a way to donate legally harvested deer to participating processors. The processed meat goes to local food banks to feed Texas families in need. Donations to the Fund for Veterans Assistance program provide grants to veteran service organizations and nonprofit charitable institutions, assisting veterans and their families at the community level throughout Texas.
For frequently asked questions about Texas hunting and fishing licenses, visit the TPWD website.
HOOD COUNTY FISHING REPORT
The heat continues and the lake is in the upper 80's and low 90's. Thermocline continues to be relatively shallow (15 to 20 feet) on most areas of the lake. Sandbass are schooling early near the Pecan launch and near Decordova. Striped bass to 10lbs continue to be caught on live bait and downrigging jigs/crankbaits on the lower ends near channel ledges. Crappie catches continue to be excellent on minnows and jigs when located suspended on structure. Underwater timber and/or bridge pilings are popular. Nighttime catfish are good on prepared and cut baits on various areas of the lake. Largemouth bass to 7lbs are good on shaded docks, shallow humps and points on crankbaits and soft plastics.
On other reservoirs, Lake Whitney striped bass limits are common on live or cut bait fished from the State Park to near the Katy bridge. Possum Kingdom striped bass are good from Hells Gate to the dam on live and downrigged baits.